Louis Vuitton
Here's a sample of all matches for Louis Vuitton. All Ears is a spoken media monitoring service covering podcasts and Youtube.
There are more matches for Louis Vuitton.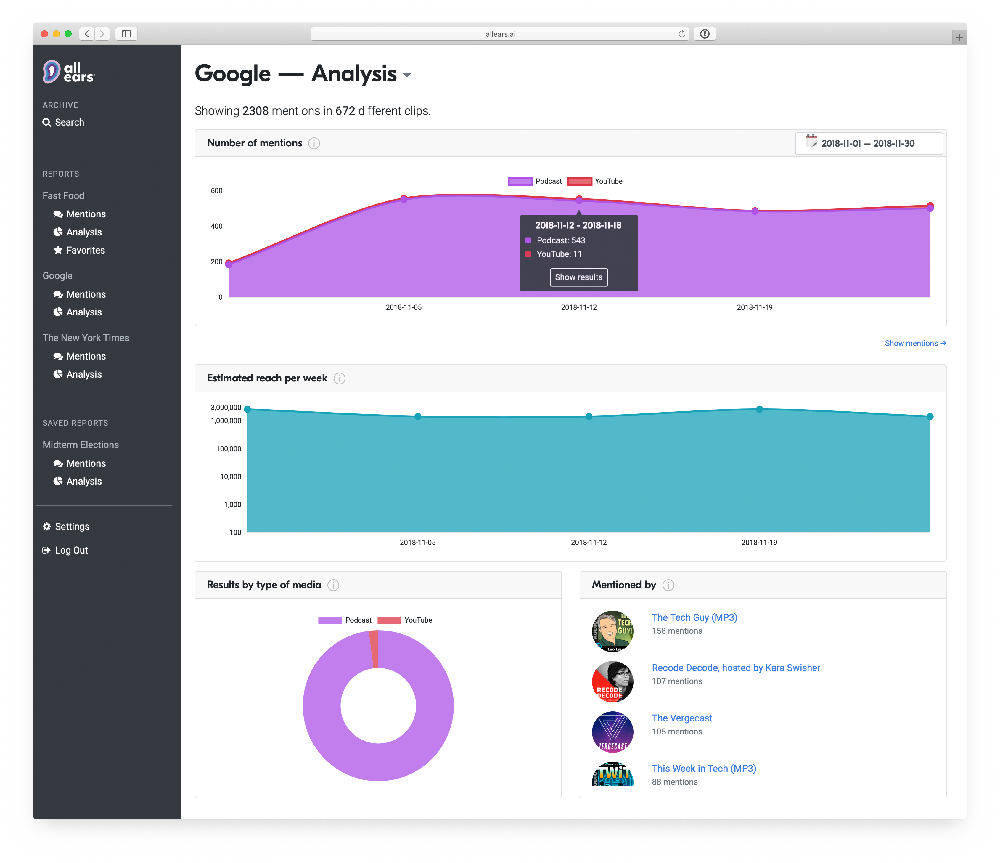 You'll have to sign up to get the full picture. All Ears is the leading spoken media monitoring service for influencer content on Youtube and podcasts. Don't hesitate to get in touch with us if you have any questions.
React quickly to negative publicity. Get an e-mail notification instantly when your brand is mentioned.
Find out which influencers are talking about your brand.
Measure reach and analyze mentions.