Louis Vuitton
Here's a sample of all matches for Louis Vuitton. All Ears is a spoken media monitoring service covering podcasts and Youtube.
In 1997, Navy SEAL Randy Hetrick was deployed in Southeast Asia, where he was stationed in a remote warehouse for weeks with no way to exercise. So he grabbed an old jujitsu belt, threw it over a door, and started doing pull-ups. Today, TRX exercise straps dangle from the ceiling in gyms across the country and are standard workout gear for professional athletes. PLUS in our postscript "How You Built That," we check back with a husband-and-wife team who experimented with fruit, spices and vinegar and came up with a gourmet ketchup line called 'Chups. (Original broadcast date: June 26, 2017).
You're missing out on much more!
This is a free sample with a limited amount of mentions. Get the full product to discover all mentions and get instant notifications when your brand is talked about.
Really happy I got to do this chat with my man Jordan Palmer, former Redskins QB, chatting social tactics - really focusing in on what you're trying to do on a platform, what your business goal is - sell? grow? Knowing this answer will help you define your social strategy. I also double down on why being the number 13 person at Facebook instead of the number one is so valuable & really put into perspective why enjoying what you do is such a game changer.
On this week's Friday episode, Spittin' Chiclets is psyched to have Vegas Golden Knights goalie Marc-Andre Fleury on the show for a lengthy chat before he starts the Stanley Cup Final Monday night. The Flower reminisces with his former Pittsburgh teammates about pranks and Michel Therrien, talks about team expectations in October and why he's playing at such a high level, fills us in on which celebs stop by the locker room, and a whole lot more in a fun interview. Michael Latta also checks in to provide some perspective on his former team, the Washington Capitals, and tell some Tom Wilson tales as well as a few other funny ones. Biz also has a chat with Carson Meyer, the NCAA hockey player who recently shat out a two-foot tapeworm (so you've been warned). The guys also wrap up Game 7 of the ECF and give predictions for the SCF. Good stuff. Dive in. 
---
Sign up and get the full picture!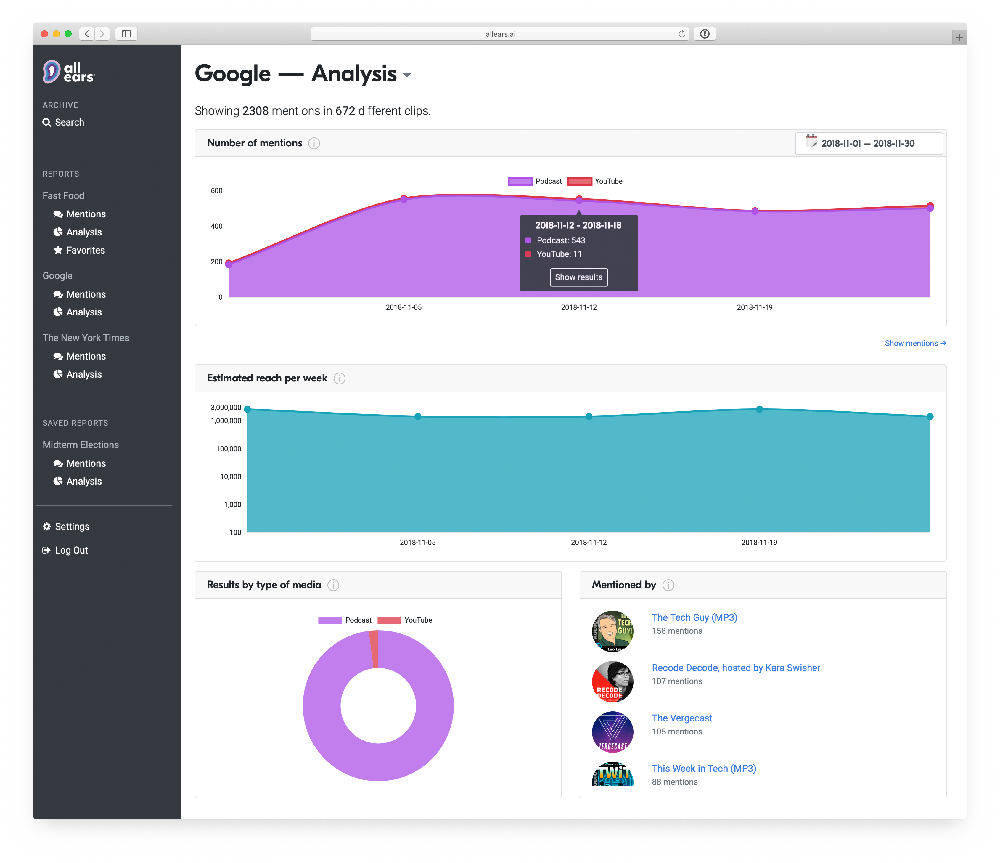 All Ears is the leading spoken media monitoring service for spoken influencer channels such as Youtube and podcasts.
React to negative publicity, fast!
Get notified when your brand is mentioned
Find out which influencers are talking about your brand
Track competitors
Save time with powerful tools for analysis